You can navigate to the learn screen either from your Dashboard or lists screen. If you have selected the options to download all assets at the language selection screen, then the app will take you directly to the learning screen. Otherwise, the app will verify if all the assets are available or not for the selected list.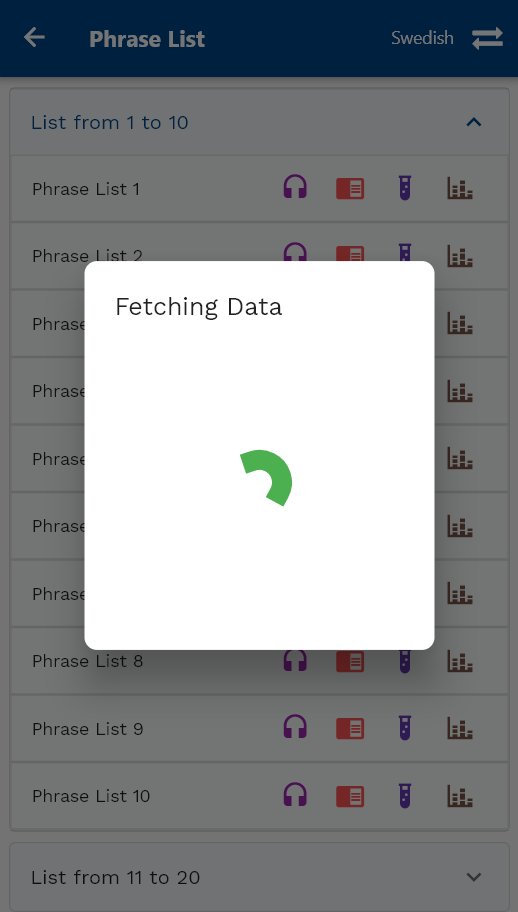 If the assets (Images, Audios) are not locally available, the app will show a confirmation popup message: asking you to download all the required assets. Asset download is a one-time process.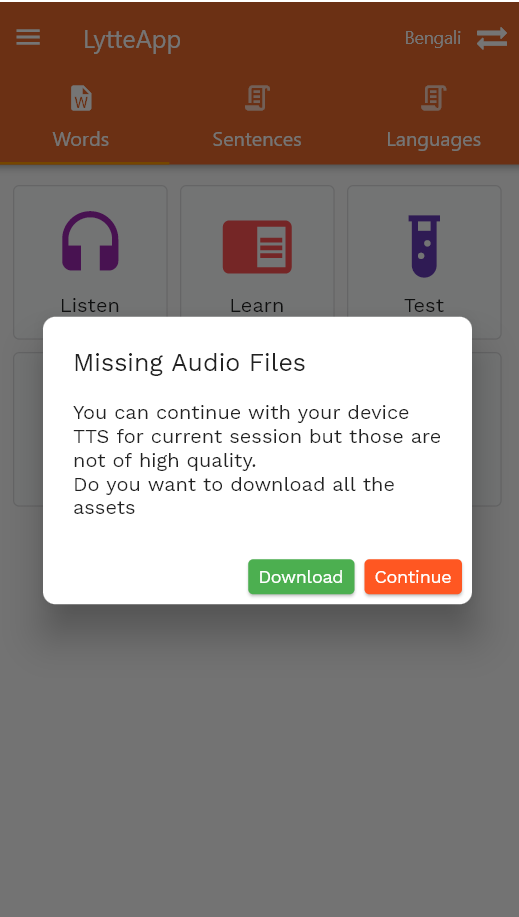 The learning app screen is divide into three sections :
Read

You can read/listen to all the details of a word/sentence/phrase. This tab shows both the word details in your native language and the language you want to learn. This tab also shows images associated with the word. Read tab shows two buttons: Play and Pop. Click on the Play button to listen to the word and Pop to remove the word from the list. Pop changes the word/sentence status as hidden. You can later change the status in the config screen.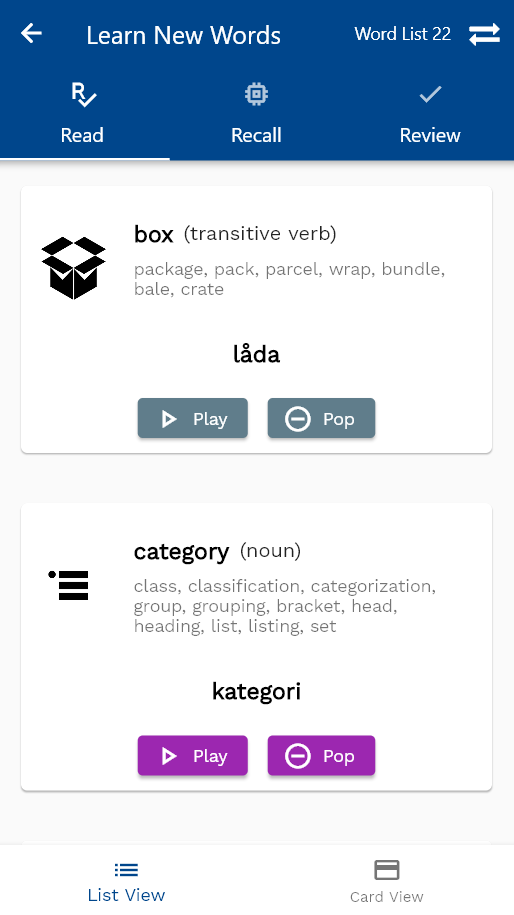 You can view all three tabs either in a list view or in a card view. In the list view, all the words/sentences are visible on a single screen. You can scroll up/down to read all the words. In the card view, the words are shown in different cards; you can swipe left and right to view all the cards.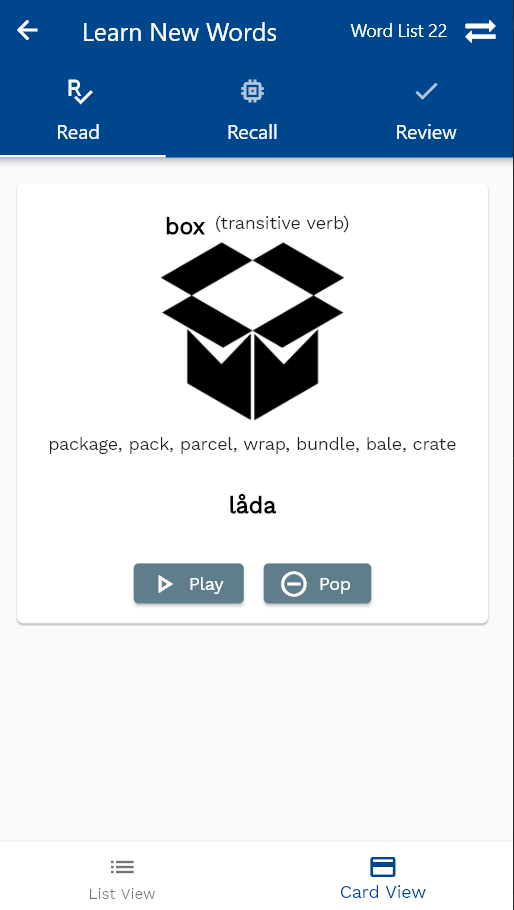 Recall

The Recall tab shows the English/native word/sentence.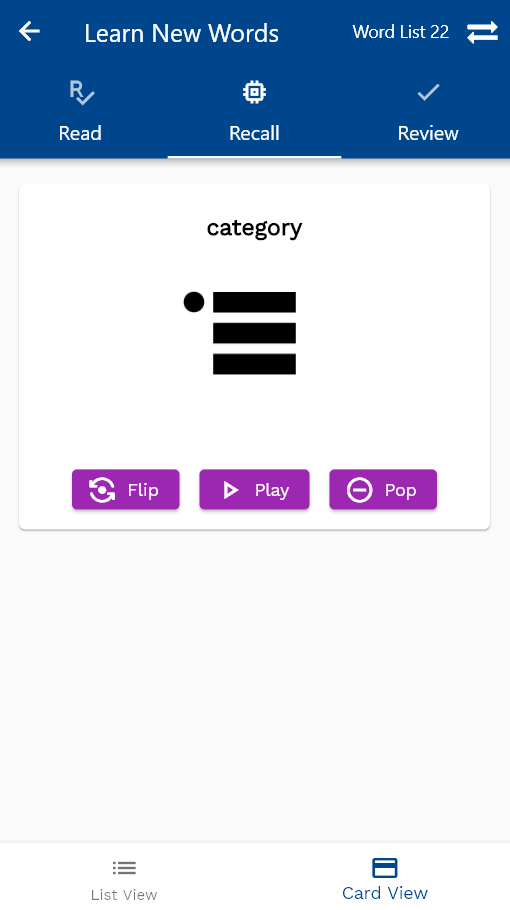 If you can't recall the word in the learning language, you click on the flip button to view the details in the learning language. This tab also shows the other two tabs (Play & Pop) visible on the Read tab.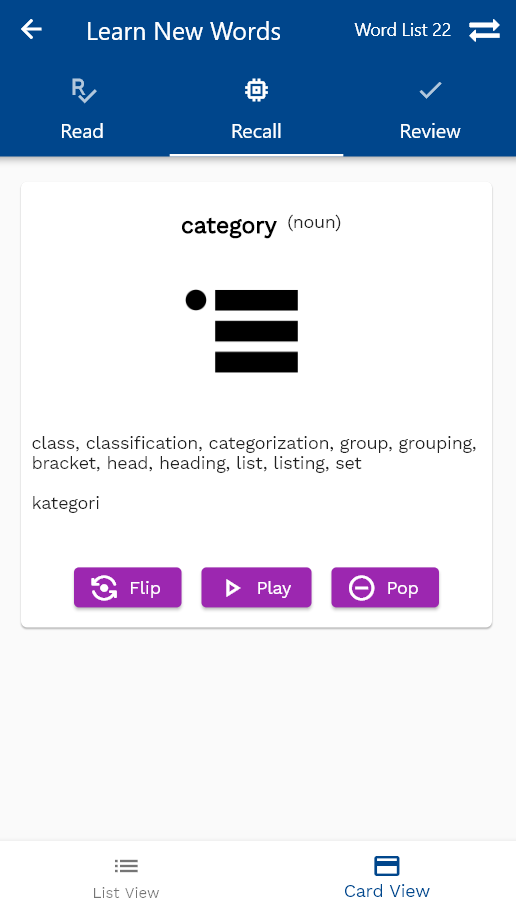 Review

The Review tab shows the word/sentence in your learning language. If you can't remember the meaning of the word, you click on the flip button to view the details in the word. This tab also shows the other two tabs (Play & Pop) visible on the Read tab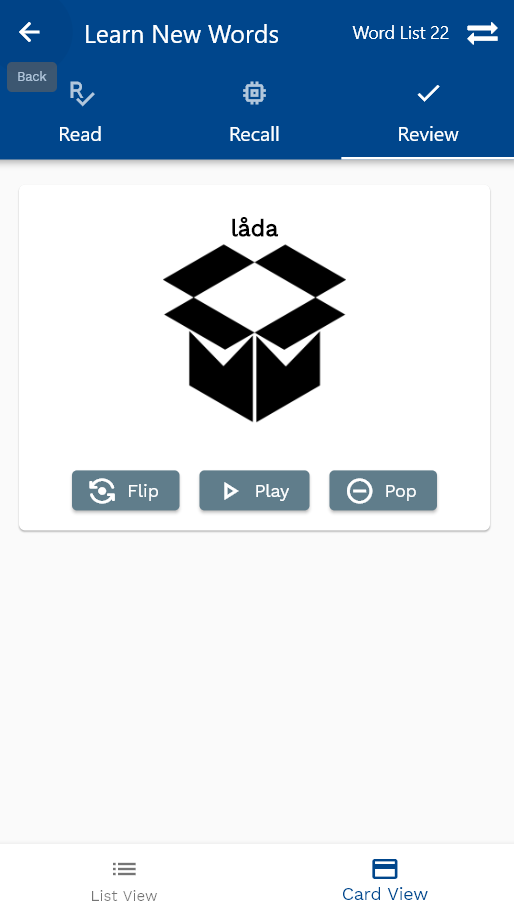 Sentences

The learning screens for sentences look and behave as word screens. The only difference is that sentences don't show any images, and the default delay time between sentences is higher than words.

List screen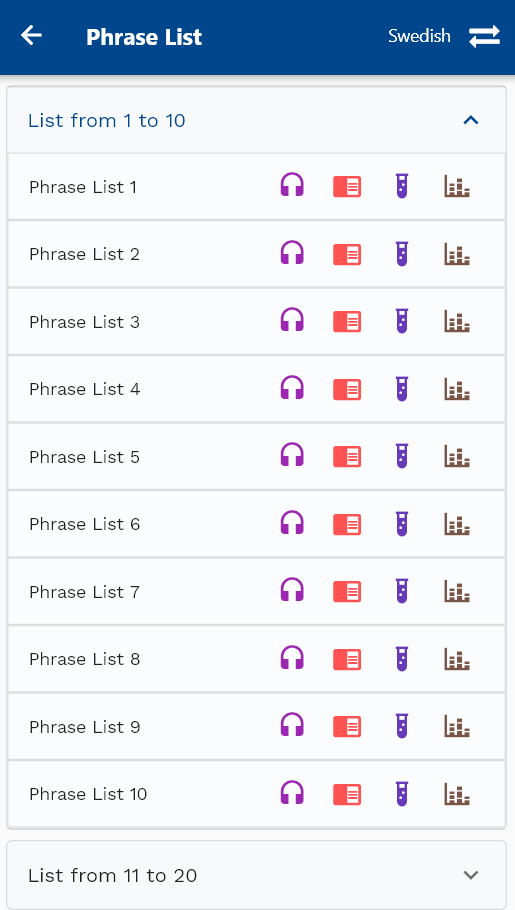 Read screen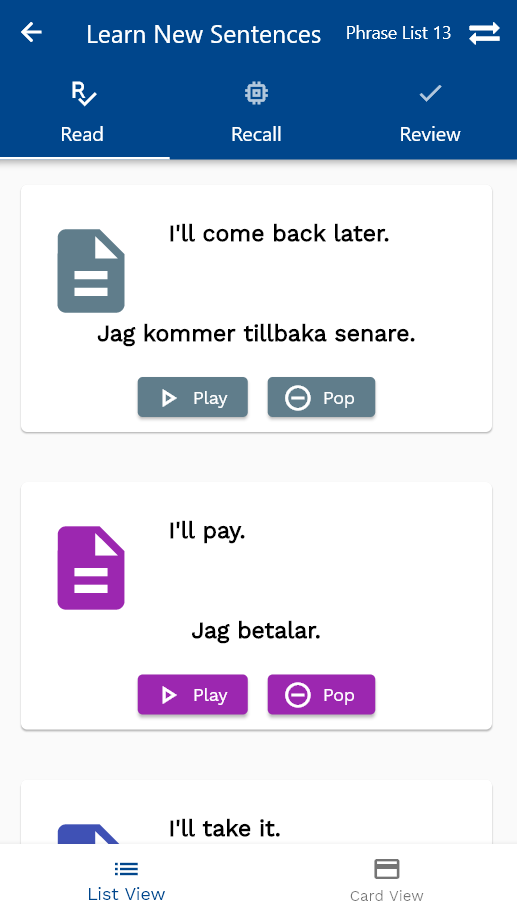 Card View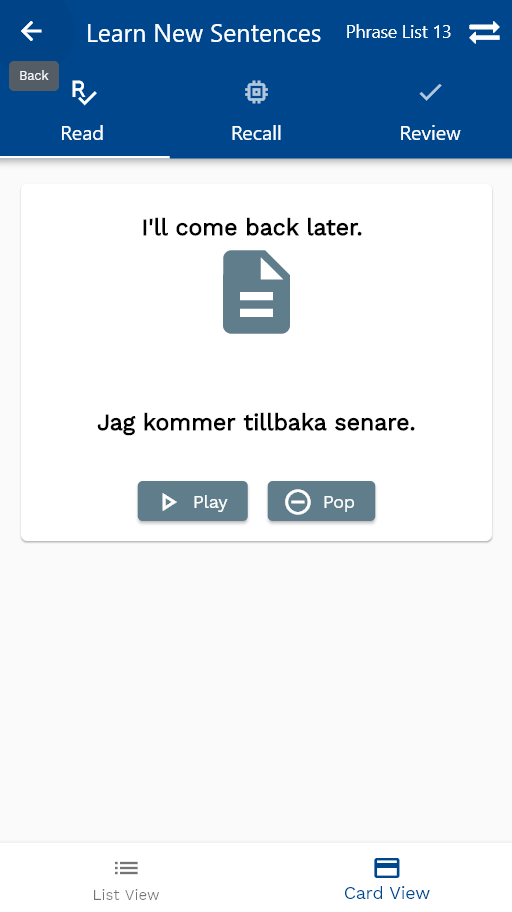 Recall screen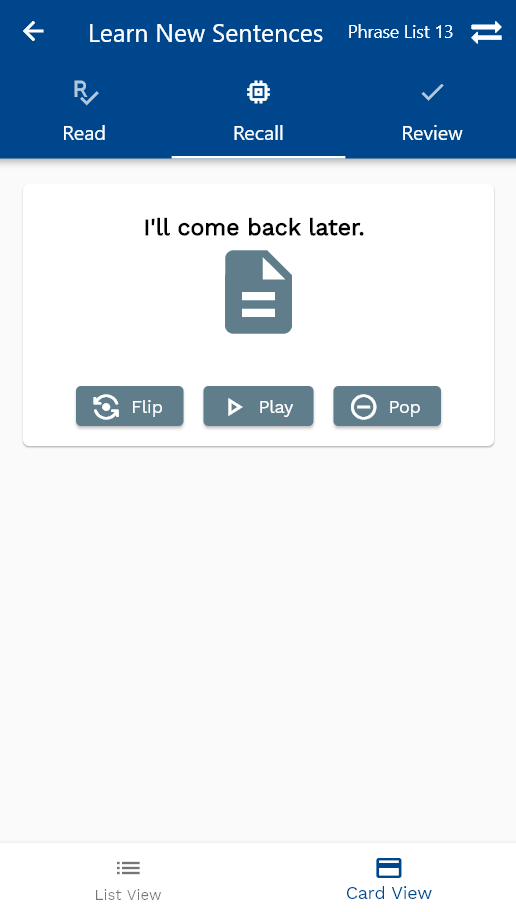 Recall screen With Flip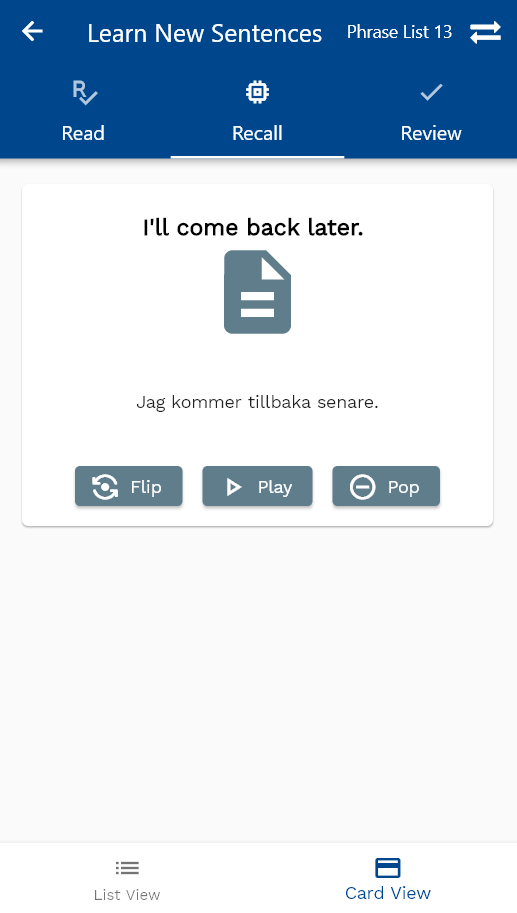 Review screen