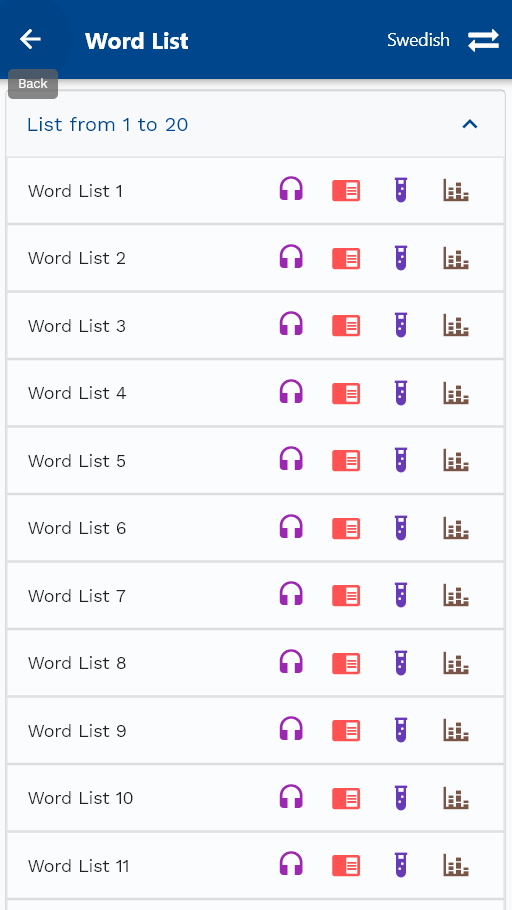 Lists are available for both words and sentences and provide an easy navigation method to all Listening, reading, and test screens. Each word list contains 20 words, and each sentence list contains 20 sentences. However, you can add any number of words to word lists and any number of sentences to a sentence list. When you listen/read to a list, the app shows all the items in that given list, excluding those you have marked as hidden. As you study more lists, you will realize that few words are easy to remember and don't need to be revised regularly. You can hide those words/sentences by clicking on the pop button.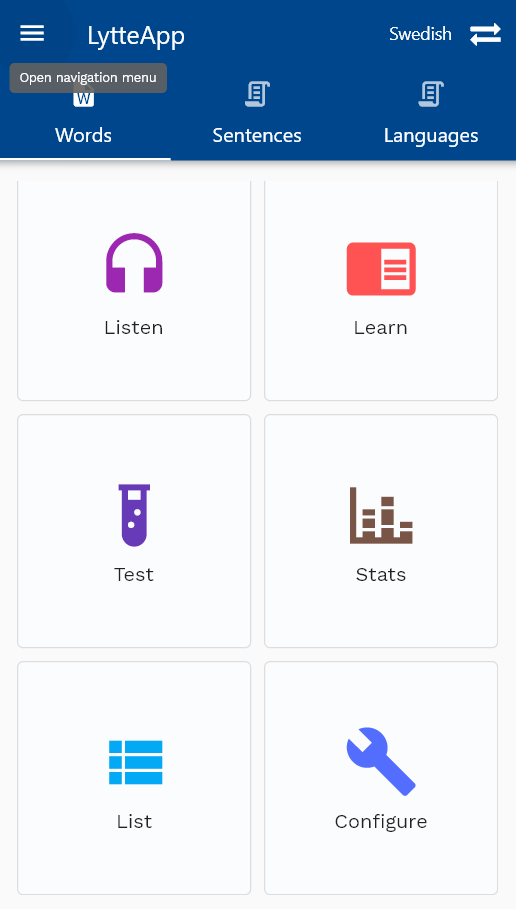 Click on the list icon on your dashboard to view a list.
Lists are shown in an expandable header. Click on the expansion button to view all the lists in a specific list group.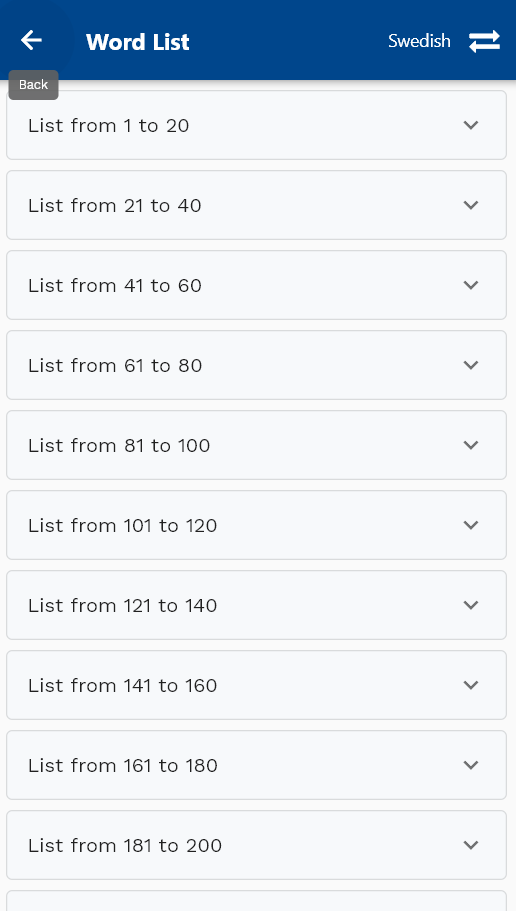 List screen shows five columns:
List name
Icon to navigate to the listening screen
Icon to navigate to the learning screen
Icon to navigate to the test screen
Icon to navigate to the result screen
Click on any of the icons to navigate to the corresponding screen