You can navigate to the listening screen either from your Dashboard or lists screen. If you have selected the options to download all assets at the language selection screen, then the app will take you directly to the listening screen. Otherwise, the app will verify if all the assets are available or not for the selected list.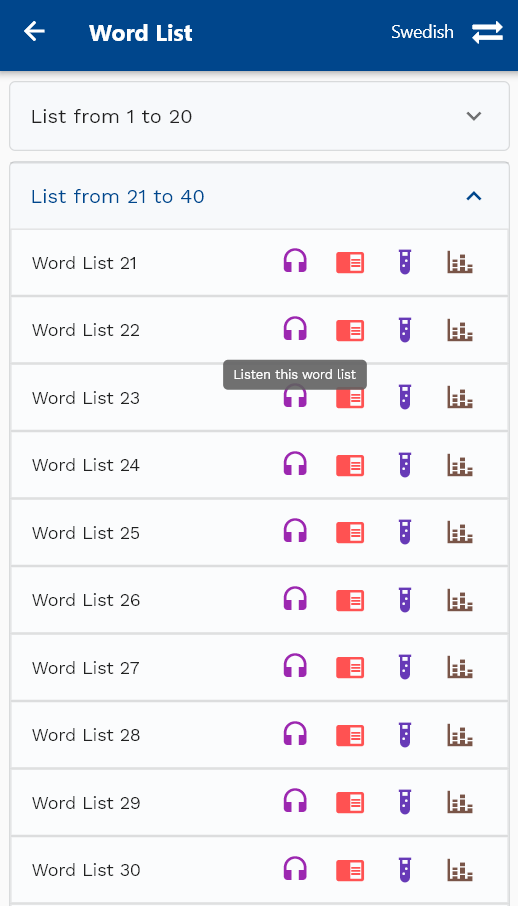 If the assets (Images, Audios) are not locally available, the app will show a confirmation popup message: asking you to download all the required assets. Asset download is a one-time process.
The listening app screen is divide into two tabs :
Listen

You can listen to all the details of a word/sentence/phrase in the listen tab.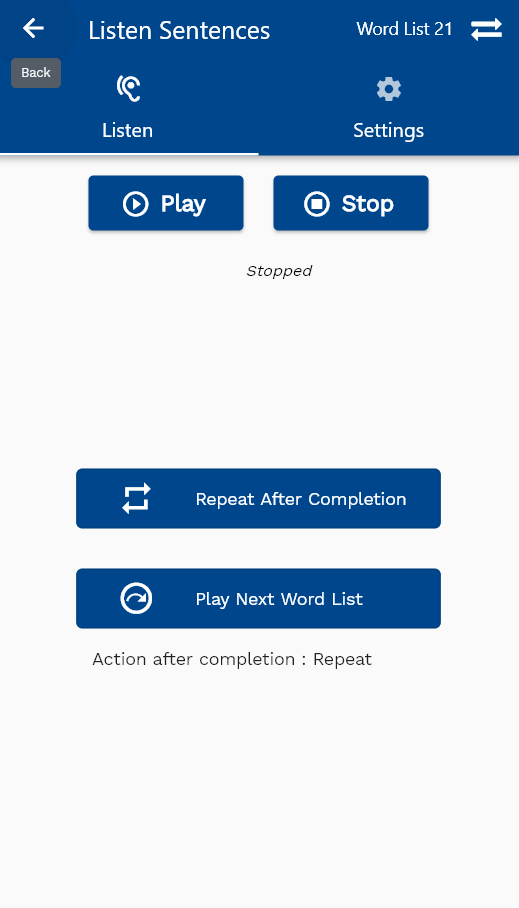 Click on the play button to start the word list. You can click on the stop button to stop the list at any time. By default, you will hear the non-native word twice and then the word's meaning once in your native language. The app also repeats it twice for the first few sessions for a specific word/sentence. You can always override all these values by navigating to the settings tab.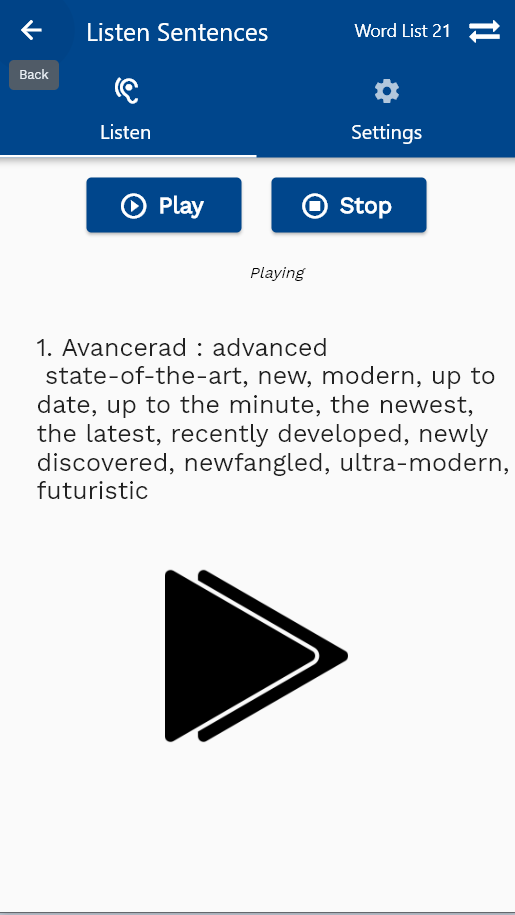 When the app starts playing a word, it will show the details of the word (such as image, word type, meaning, synonyms, etc.) in the bottom section of the screen.
Settings

The settings provide various options to control the listening screen. Most of these values are session-specific.
You can change the values permanently by navigating to UserMenu -> Settings.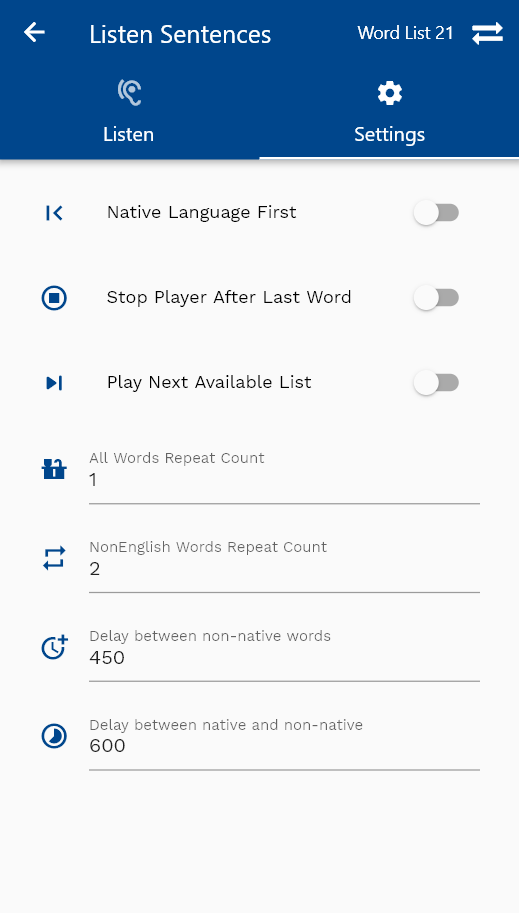 Sentences

The listening screens for sentences look and behave as word screens. The only difference is that sentences don't show any images, and the default delay time between sentences is higher than words.